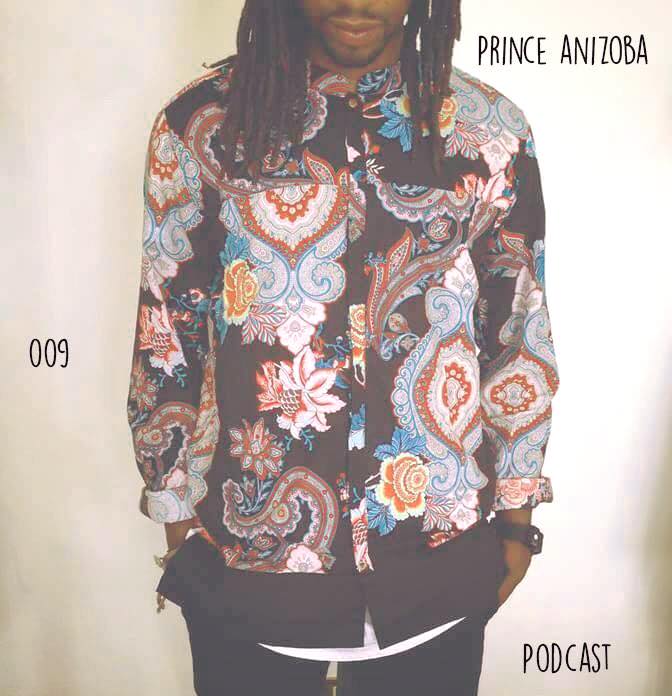 Ogopogo Podcast #009 Mixed By Prince Anizoba
Prince Anizoba was born in Rome in 1989 and He is one of the most interesting young african talents.
He lived between Rome and Naples, cities in which he founded different kind of music inspirations, from jazz to funky, rap to garage house, pop to R'n'B.
After He moved to Vicenza where, at first, He started to play drums and percussions in a band.

He has a strong passion for the warm sound of the vinyl and electronic music, for this reason He took part into a contest organized by some of the best djs and mc of the city. In this contest He won the first prize.
By the way He had the opportunity to play in one of the most popular and coolest electronic club of the place, the Expo, known with the name of Kolosseo.

In 2013 He had the pleasure to partecipate at the Visions Festival in Venice, opening the set of Tiga.

Thanks to BeQuiet! project, made in collaboration with two of his musician friends, he shared the stage with Giuliano Veronese, Paolo Sra, Manu L, Dragosh, Kay Sand ,Max d Blas, Paolo Tamoni, Alex Piccini, Petar Dundov, Autre, Luca Albano, Ron Wilson, Floora Paar, Jack Capitanio, Sossa, Paolo Martini, Pizeta and Andre Butano.

He has been one of the Resident djs in the first International Music and Art Festival in Vicenza's downtown, the Start Up 2013.
Through this project Vicenza has had the pleasure to invite many international renowned artists as Sis, Danny Daze, Francesca Lombardo, Cristian Viviano, Miguel Campbell, Dinky and Luca Bacchetti.

In 2014 Prince Anizoba created his new project named Area, a party that take place in Vicenza once a month.
With this idea He had the opportunity to work with Re-Up, Macromism, Watergate Club, Tresor Berlin, Jona, Mattia Fontana, Simone Scaramuzzi, James Mile, Shield, Corrado Bucci and Mark Fanciulli.

Today, at 25-years-old, He had the pleasure to perform in the some of the most famous clubs of the electronic scene in northern Italy like Alterego, Mazoom – Le Plesair, Altavoz, Platinum, Clique, Smoove Vida and Touch Me.