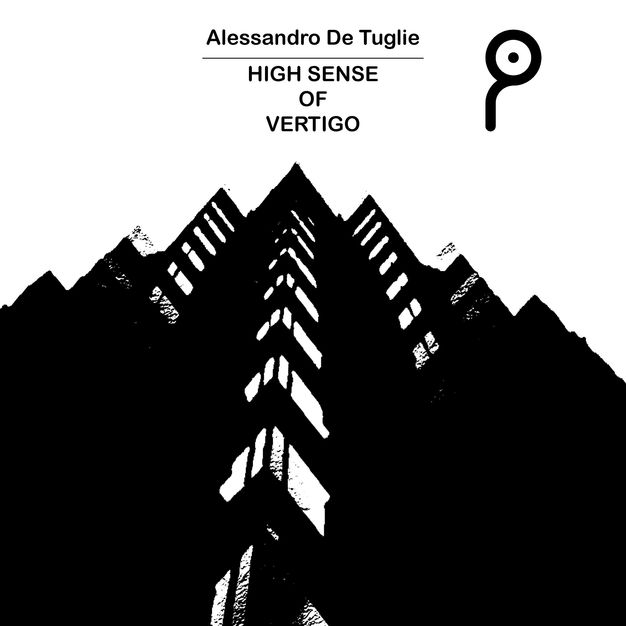 Alessandro De Tuglie - High Sense of Vertigo EP
"High sense of Vertigo" is the new EP of Alessandro de Tuglie, available from the May 24th on the main music portals.

Don't miss our exclusive full premiere!!

Alessandro De Tuglie, born in 1996, is an Italian Techno dj and producer. Resolute and resourceful, De Tuglie is always able to show his great talent creating a deep sync with the dancefloor. His music, aggressive, but at the same time really captivating, makes everybody dance without stopping.

He starts his music career very soon at the age of 14, performing at several clubs of his city. After a lot of shows and success in different clubs of Apulia like Mandarino, Divinae Follie, Guendalina with Oscar Mulero and Jeff Mills and Public, he founds ABSTRACT project, that let him share the console with Paco Osuna (Mindshake, Music On), Matthias Tanzmann (Moon Harbour, Circoloco),  Ralf (Cocoricò), Sasha Carrassi (Phobiq), Idriss D (Memento), Nakadia, Deborah De Luca, Gianni Sabato (Guendalina), Aligment (Flash Recording), Pierre Deutschmann (Unrilis, XLR1507), Luciano Esse (Sound Department, Fabric London) and many others.

Dusing his career, De Tuglie has taken particular inspiration from artists like Joseph Capriati, Adam Beyer and Truncate.

His first EP is "Dark Night", published by The Yellow Heads' label "Reload Records".

 

HIGH SENSE OF VERTIGO, THE EP:

An EP for the dancefloor, High Sense of Vertigo is hard and aggressive. The big dynamism and the particular interchange between vocals and breaks are the basis of this production, composed by two tracks and characterized by captivating drops made with snare 16 and addictive strings.

These tracks make your body move, letting you escape from the reality. Once you have entered in the dimension of "High Vertigo" you feel the soil shaking and your movements start to change. It's like lose your balance and your consciousness.

HEADBANGERS:

The combination among aggressive basslines, experimental synths and simple but effective vocals makes this track deep and engaging. Free movements and frenetic dancers, the 'headbangers' are the ones that follow the groove moving their heads without control.

 DROPPIN' FREAK:

Groove and vocals are the main features of the track, drums and deep melodies complete the background. In this song breaks are particularly important in creating suspense. In a state of adrenaline, when the drop comes we enter in a condition of excitement which involves more spheres of our personality.